Appearance
She wears a black and white top and a black skirt.
Personality
Castiel is a sweet person ; she's nice and funny and sarcastic but when you piss her off... Well, hell goes crazy.
She also as a kill zone and fight zone.
Kill zone: It's when her Dragon eye (aka left eye) takes control of her body and trys to kill the person or the thing she is fighting.
Fight zone: Madness controls her body and she becomes sadistic her fighting style changes and she becomes fearless.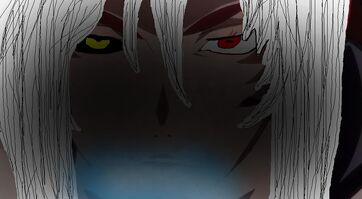 History
Her real mother died by fighting a beast of high power and after her mother died, she was taken in and cared for by Ice dragon. She join Fairy Tail at the age of 7 years old and that is where she found PSY, the two-tailed flying unicorn. And years past missions and some problems all that stuff.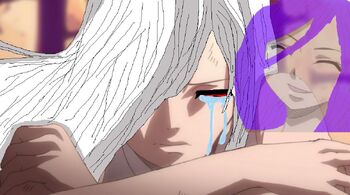 Magic and Abilities
She practices Ice Magic.
Weapon(s): She uses magic but is good with swords and other Weapons.
Equipment
None.
Weaknesses
When she remember her Mothers death she blanks out, and when her friends or family are hurt or killed. 
Timeline
None.
Trivia
| | | |
| --- | --- | --- |
| Offense | | 3/5 |
| Defense | | 5/5 |
| Speed | | 5/5 |
| Intelligence | | 3/5 |
| ... | | {{{5}}}/5 |